Careers Information, Advice and Guidance 
Over the time that you are at St Peters, you, with your parent/ carer support, will be making a number of decisions relating to your future. We know how important and life changing these decisions can be, and this drives us to ensure that everyone receives the best possible careers education.
During your time at St Peters, you will be involved in activities and opportunities to develop your skills and understanding of the world of work. This enables you to make informed choices for your future in line with your strengths and areas of interest.
As a School, we have a statutory duty to provide access, for all young people in years 8 – 11, to impartial, independent information, advice and guidance on careers.
We are very pleased that we have our own dedicated Careers, Education, Information, Advice and Guidance (CEIAG) Adviser, L Lindo, who is available to assist you with any aspect of careers advice you require and to guide you along your individual career path.
Careers Advice and Guidance at St Peters Catholic College
Our NPCAT Careers team are qualified careers specialists who help our pupils plan the best route towards their intended destination. Some pupils will have a clear path in mind to reach their dream job, whilst others will need help exploring the options that are available to them. To help our pupils plan for a future full of opportunity they'll develop a careers action plan in Year 9 with their careers adviser which will have bespoke targets that are relevant to their chosen sector and complete a digital careers tasks to help explore: who they are, where they want to go and how to get there.
Meet our Careers Advisers and Lead Governor for Careers
NPCAT FUTUREPROOF website helps pupils discover who they are now and where they see themselves in the future. Discover their dream job and find out what a job involves and if its right for them. Explore different learning pathways in to further and higher education and the benefits of gaining higher level qualifications. Understand why Labour Market Information is vital when managing their career. Develop essential employability skills to secure their dream job and gain a better understanding of the world of work.
Support for Parents/Carers:
At St Peter's, we value the input of our pupils' Parents and Carers when it comes to planning their next steps. Parents and Carers have a huge influence on our children and young people's decision when it comes to choosing a course, career or method of study. In line with the NPCAT secondary Careers Advice and Guidance model we've added essential careers information for Parents/Carers in the Parent/Carers section on the Futureproof career's website.
Please click here to view our Futureproof Website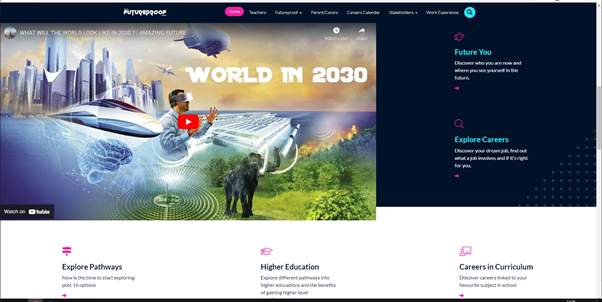 You can request a login to the Futureproof website by contacting the Trust Careers Leader Lisa Lindo – [email protected]
Please see the Futureproof Video Here
Careers Events
The aim of career events is to provide our young people with information, advice and guidance to help them to make an informed decision on their journey following on from Secondary to Post 16.
Work Experience
We've teamed up with local employers to bring our pupil on-the-job training to give pupils the skills and experiences that will help them to land a great first job.
Pupils will target the skills needed for success in ways that suit them and the employer, meaning they'll be busy every time they go to work and can expect to be completely involved in projects and tasks.
Local Labour Market Information
The school uses Labour Market Information to inform its curriculum planning to meet the needs of local employers and prepare our pupils for the job opportunities of the future.
We know that a big part of the decision-making process when choosing a course will be considering the job opportunities that are available locally and further afield. We encourage all of our pupils to find out more about the Local Labour Market information on the NPCAT FUTUREPROOF careers website.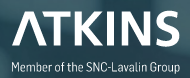 Atkins Global Support St Peter's Careers Programme
'Interview with the Andy Preston Mayor of Middlesbrough'
Evaluation of the Careers Programme:
We evaluate the effectiveness and impact of our Careers programme by measuring our success against:
The 8 Gatsby Benchmarks.
Our NEET figures (Not in Employment, Education or Training) 97% of our students progressed into successful Post 16 programmes/ employment in 2020-21.
Student Voice following each Careers Activity undertaken.
Student surveys and feedback forms
Teachers & Parent/ Carers feedback
Employer feedback
Students Careers Action Plan data
The eight Gatsby benchmarks for good careers guidance are:
A stable careers programme
Our schools will have an embedded programme of career education and guidance that is known and understood by students, parents, teachers, governors and employers.
Learning from career and labour market information (LMI)
Every student, and their parents, will have access to good quality information about future study options and labour market opportunities, that is relevant to our local area, supported by an informed adviser to make best use of available information.
Addressing the need of each student
Students have different career guidance needs at different stages. Opportunities for advice and support need to be tailored to the needs of each student. Our school's careers programme should embed equality and diversity considerations throughout.
Linking curriculum learning to careers
All teachers will link curriculum learning with careers where possible. STEM subject teachers will highlight the relevance of STEM subjects for a wide range of future career paths where lesson opportunities present themselves.
Encounters with employers and employees
Every student will have multiple opportunities to learn from employers about work, employment and the skills that are valued in the workplace, in particular within curriculum lessons, at least one per year.
Experiences of workplaces
Every student will have first-hand experiences of the workplace through work visits, work shadowing and/or work experience to help their exploration of career opportunities, and expand their networks.
Encounters with further and higher education
All students will understand the full range of learning opportunities that are available to them. This includes both academic and vocational routes and learning in schools, colleges, universities and in the workplace.
Personal guidance
Every student will have opportunities for guidance interviews with a career adviser, who is trained at Level 6 or higher, whenever significant study or career choices are being made. These interviews will be expected for all students but should be timed to meet their individual needs.
Destination Information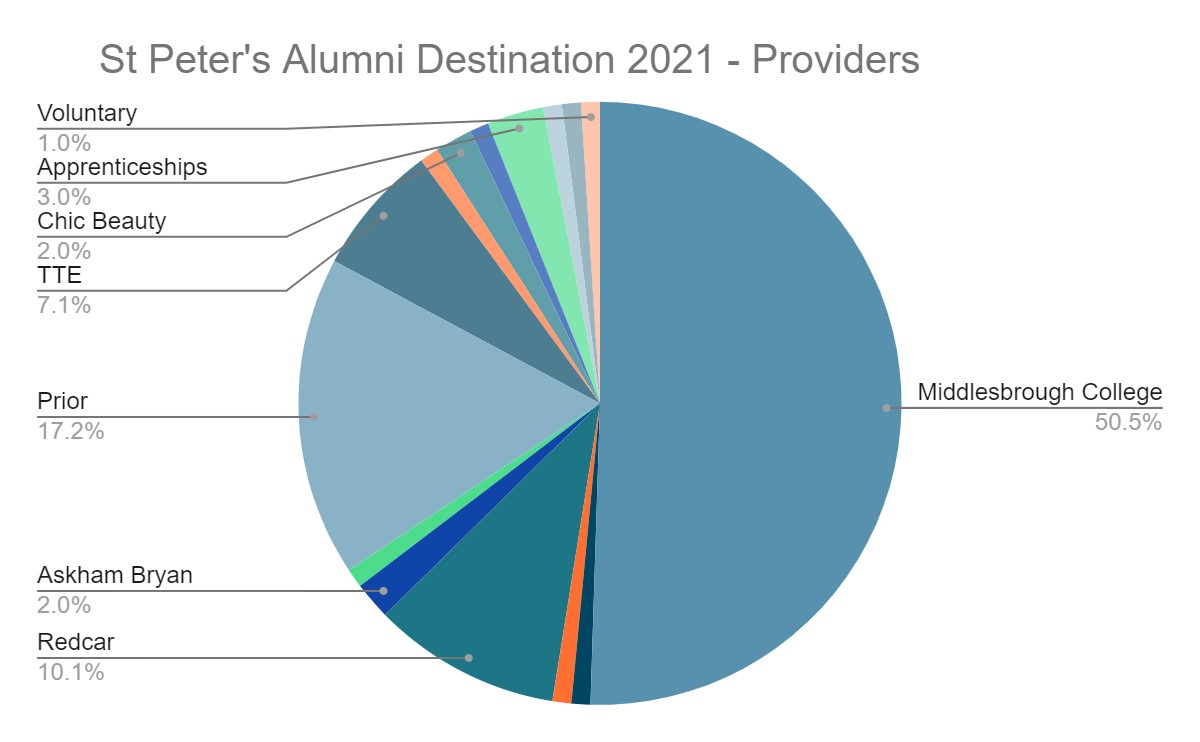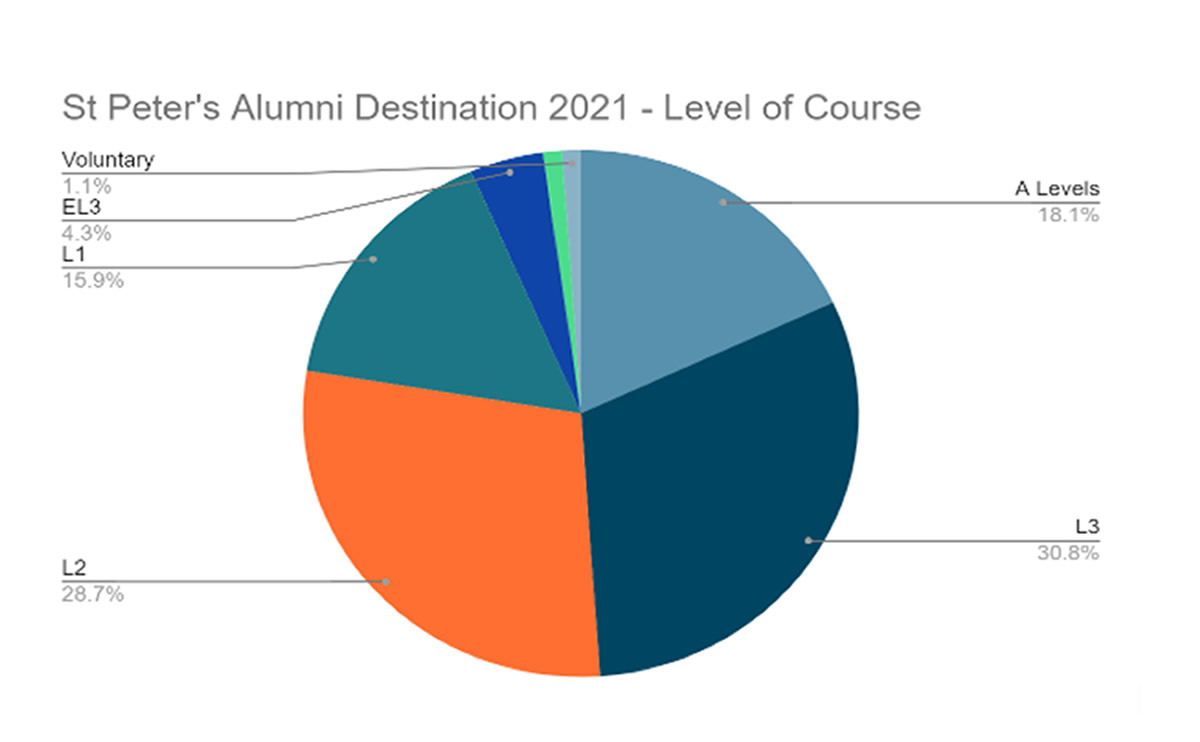 If you would like to find out more about FUTUREPROOF careers programme and website contact Lisa Lindo Secondary Careers Lead [email protected].
Trust Secondary Careers Leader Information:
Miss L Lindo
Tel: 01642 529200
[email protected]
Careers Leader Information:
Miss K Jamison
Tel: 01642 453462
[email protected]
Policies & Documents
College, Apprenticeship and Traineeships
For information about the post-16 options available, click on a logo below to link directly to the college or training website.
Useful Links
Gov.uk Careers guidance provision for young people in schools
The Prince's Trust We help young people aged 13 to 30 get into jobs, education and training.
National Citizen Service National Citizen Service (NCS) is an experience you really don't want to miss. If you're 15 to 17 years-old, this is your chance to embark on exhilarating challenges, make your mark and build skills for work and life. More than 200,000 young people have already said YES to NCS. Don't. Miss. Out.
The National Careers Service – provides information, advice and guidance to help you make decisions on learning, training and work opportunities. The service offers confidential and impartial advice. This is supported by qualified careers advisers.
TTE – Specialist Technical Training Services – TTE specialises in the delivery of technical training and consultancy services to both UK and International clients covering sectors such as Oil and Gas, Manufacturing, Pharmaceuticals, Downstream petrochemical and the contracting industry.
UCAS – We provide application services across a range of subject areas and modes of study for UK higher education providers.
Career Pilot – Your choices at 14, 16 and 18, explore different job sectors and how you can study and work at the same time – even to university level.
Through the Personal, Social, Health, Citizenship, Careers and Finance and Economic Awareness (PSHCCE) curriculum programme your child will be provided with lots of opportunities to explore career options available to them in the future. The dedicated Careers Team are available to deliver quality careers guidance and support every step of the way. In addition to PSHCCE lessons your child will be invited to participate in a range of events with colleges and training providers, and also local employers, organisations and universities.
Support for Parents
For more information please visit the Tees Valley Careers website.